"YOU ARE NEVER TOO OLD TO SET ANOTHER GOAL OR TO DREAM A NEW DREAM."
-C.S. LEWIS

Discover Your Health and Wellness Lifestyle.
Individually Designed for YOU.




Discover day to day balance.

We are all unique, and so are our needs.

So what does it take for YOU to Feel Well and Be Well?

That's what we are here to discover.

By working with a Health and Wellness Coach you can

bridge the gap between wanting to be well and feeling well every day.

Want to learn more? Contact us today for a FREE CONSULTATION.

Because at Full Element Living we believe

​that health and wellness should be elements of every day.
---
The FULL Element LIVING Philosophy











Wellness includes multiple elements: physical health, nutrition, fitness, emotional wellbeing, spiritual happiness, career, personal goals, community connection and relationships.

---

Health and wellness support should be personalized, adaptable, one-on-one, and body positive.

Having support, a mentor, a community to help is an essential part of finding a place of health and wellness for each of us.

---
Powered by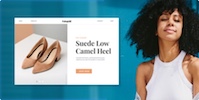 Create your own unique website with customizable templates.