What is Corporate Wellness?
In Office Yoga Classes Stress Reduction Nutrition and Fitness Life Coaching Group Wellness Sessions
---
WHY INCLUDE CORPORATE WELLNESS INTO YOUR COMPANY?
More and more companies are taking employee health and wellness more seriously. With the research showing that a comprehensive, long term wellness program can combat the rising health issues and healthcare issues that many companies face, it is no wonder.
But corporate wellness is not a quick fix, or a one off event, it requires collaboration and involvement from all participants if you are going to achieve change, because sustainable change takes time.
That investment of time can show dramatic and impressive results however, businesses have reported positive impacts like:
Enhanced recruitment and retention of healthy employees.
Reduced healthcare costs.
Decreased rates of illness and injuries.
Reduced employee absenteeism.
Improved employee relations and morale.
Increased productivity.
Need the hard facts and statistics? There is an ever increasing amount of research that reinforces the claims the wellness world has been making on the need for employee wellness programs. Like this study done in 2011 by
Sunlife
:
What does all of this mean in dollars and cents? Well research from Harvard University took a look at that as well and showed that:
Workplace wellness programs are associated with significant bottom line benefits
11 per cent higher revenue per employee12

1.8 fewer days absent per employee per year12

28 per cent higher shareholder returns12

For every $1.00 spent on wellness programs,
medical costs fall by about $3.27 and absenteeism costs fall about $2.7314

---
---
WHAT DOES FULL ELEMENT LIVING CORPORATE WELLNESS OFFER?
Like with all of Full Element Living programming, our corporate wellness services are tailored to meet the needs and specifics of each individual company. We want YOU to tell us what issues are important, our job is to deliver creative solutions and programming that fit perfectly into your existing company structure.
Contact us today to talk about how we can help your company grow through wellness ​
---
GROUP WELLNESS SESSIONS
Group Corporate Wellness Workshops and Series:
Mindfulness and Stress Reduction Workshop or Series

Nutrition Workshop or Series

Corporate Fitness Challenge Series

Satya Communication Workshop or Series
---
CORPORATE YOGA
Give your staff the gift of movement, clarity, calm and rejuvenation. One hour sessions designed to be offered Pre-work, Lunch break or Post-work to suit your company needs. A yoga instructor will come onsite to your office and offer a yoga class specifically tailored to the needs and level of participants.

Classes are run as 6 or 8 week pre-registered programs with the option for staff to do drop in sessions as well.

*an appropriate physical space must be provided by the employer/hiring body.

---
INDIVIDUAL LIFE COACHING SESSIONS
Life Coaching focuses on goal setting and establishing dynamic, workable steps to accomplish those goals. Identifying obstacles, conflict resolution, communication strategies and priority setting are all tools that can be built through life coaching that directly benefit both the individual and the organization.

Organisations that incorporate coaching into their culture see sustainable improvements in key areas, including internal and external communications, productivity, employee attitudes, and recruitment and retention of staff

Life coaching sessions are done one-on-one in person or over the phone and typically consist of multiple sessions over an extended period of time.

---
Powered by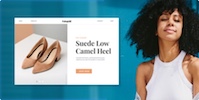 Create your own unique website with customizable templates.