MEDIA/PROFESSIONAL LINKS
RETREAT GURU : WWW.RETREAT.GURU
Work, worth, and worthiness
Amy Trefry
--
Amy Trefry is a yoga teacher, freelance writer, retreat leader—and wanderer! She offers retreats throughout the world, and has transitioned from teaching her retreats to 'curating' them. When we chatted with her on Skype, she gave this wise insight into the all-too-common difficulty that many teachers, healers, and artists have: putting a price tag on our gifts to the world.
ORIGINAL ARTICLE:
​http://blog.retreat.guru/working-from-our-values-and-valuing-our-work/
BIFF MITHOEFER YOGA: WWW.BIFFMITHOEFERYOGA.COM
Amy Trefry has been studying and working with Biff Mithoefer since 2015, Biff Mithoefer teaches Yin Yoga Teacher trainings and worshops in the U.S and Internationally. He is a 500-E Yoga Alliance registered teacher and has trained and taught extensively with Don & Amba Stapleton, and has studied Yin Yoga and anatomy with Paul Grilley. He has studied shamanism with teachers of the Shapibo tradition of Eastern Peru, and is a student of cross-cultural shamanism, as taught by Angeles Arrien. Biff is the author of The Yin Yoga Kit and co-author of The Therapertic Yoga Kit.
ORIGINAL SITE:
http://www.biffmithoeferyoga.com/the-team.html
TRAVEL PHOTO JOURNALISM: WWW.TRAVELHIGHLIGHTER.COM

Amy is a MSc graduate with a degree in Food Security and Culture. Throughout her work and academics she has focused her energy on bringing a creative context to her research using photography and travel to explore issues of inequality, poverty and power. She is an active yoga teacher and freelance writer who loves to get out rock climbing and playing in nature when ever possible. Although growing up on a farm in rural Alberta she currently calls Cyprus home where she lives with her husband

ORIGINAL SITE:
http://travelhighlighter.com/category/authors/amy-trefry/
Powered by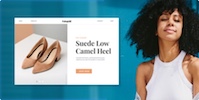 Create your own unique website with customizable templates.