What Does Having a Wellness Coach Mean?
Meal Plans Tailored Fitness Plans Text Based Support Email Support Life Coaching Goal Setting
What set's Full Element Living apart from other Health and Wellness services
is that your health journey is not limited to set areas of wellness or pre-paid health packages that we offer.


Our goal is to work with you on a continual basis
to create a constantly evolving program
that is tailored to your needs - as they change.


Because we understand that health and wellness is a journey
with needs that will fluctuate - sometimes daily or weekly -
​and we believe that your support should adapt with you.
nutrition

Would inspirational, personalized meal plans be helpful in making healthy food choices?

fitness

Want fitness programs tailored to your fitness level and preferences?

wellbeing

Need motivational text messages and reminders
sent to you daily based on a schedule you created with your coach?

life coaching

Maybe Life Coaching sessions on goal identification and prioritization is what you need?

Need all of these things at different times depending on what you are experiencing personally in your health and wellness journey? - we understand.

The most important thing at Full Element Living is that you get what you need,
when you need it to keep your health and wellness journey positive.

If a program is not working for you then it does not mean you failed,
it means the program needs to change.
There is no straight line to health and wellness, and no one size fit's all.

At FULL Element LIVING, the program that's perfect for you, is the one designed by you.
​FEEL Well. Be Well.
Powered by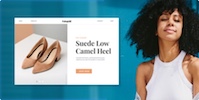 Create your own unique website with customizable templates.