AMY'S CURRENT YOGA CLASS SCHEDULE
KARMA Yin Yoga Class: BY DONATION
​Friday June 30th
Where: Halifax Yoga
When: 6:15-7:15pm
Details: By donation - proceeds go to
Bryony House
Come and unwind from the stress of the week and give yourself the gift of relaxation with a Friday night Yin Yoga class AND support a great local organization that provides safe shelter and services for women and families that are victims of domestic violence and abuse.
​Pre-Register at
Halifax Yoga
​
---
PRIVATE YOGA
What is Private Yoga?
(and why might if be the right fit for you?)
Private yoga is exactly what it sounds like, a one-on-one session with an instructor that is done in your home or at the instructors home or studio. These sessions are designed specifically for you, the teacher's attention is directed specifically to one client, tailoring the sequence and experience to the individual's needs.

Private yoga classes offer an opportunity to explore proper alignment in each individual pose more deeply then a group class, they remove the intimidation or discomfort some may feel about practicing with others, they are also great for those who want to set up their own home practice and are looking to build the confidence and knowledge to do so. Having a private yoga instructor also allows you to schedule your sessions around your timetable, you can ask questions during your session and receive physical assists from your instructor as they provide one on one support and modification or prop suggestions.

What Can I Expect In A Private Yoga Session?
Your Private Yoga Session starts before we even get to the mat. To start with you will get a brief introductory phone call from your instructor to book a free in-person initial consultation, Your consultation will typically last about an hour during which you and your instructor will go over any previous experience with yoga, your reason and goals for doing private yoga sessions and what you hope to get out of it as well as any relevant medical history and agree on the location that the classes will take place.

Your first session will be largely exploratory as you and your instructor start to understand your bodies range of motion and ability, this allows the teacher to start to build sessions that will be of most benefit to you. During your sessions you will be encouraged to communicate with your instructor, ask questions and make suggestions based on what you feel you need. Props and modifications will be offered throughout the asana practice as well as a focus on a breath-movement connection.
Costs
1 Hour Private Yoga Session In-home Studio - 40$
1 Hour Private Yoga Session Outside of Studio - 50$
Powered by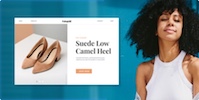 Create your own unique website with customizable templates.