Eating, Laughing, Dancing, Celebrating...

​Be stress free while hosting an event and feel like one of the guests! Let Full Element Living take on the role of host for your next get together. Whether it is a family night, a wedding, a best friends birthday, or an anniversary, we have the perfect way for you to connect, laugh, and make memories with the people you love, minus the stress, mess, or cleanup!

Complete event planning services include:

pre-event logistics and coordination

event facilitation

rehearsal organization

catering and cakes

hair and make-up services

Creating memorable experiences for people through event planning is one of my favourite and most rewarding aspects of work. By focusing on the uniqueness of you, I strive to make every event a personal, one of a kind memory every time - Amy
What kinds of things Make an Event a Full Element Event?

What is a Health and Wellness site doing offering Special Event and Wedding services? Well, we think that health and wellness belongs at ALL events, especially the special ones!
Farm-to-Table, Gluten Free, Organic, Vegan, Seasonal, Local catering options



Supporting Local Businesses and Vendors in your Community
Having Time to Relax with your Guests, Friends and Family, Stress Free, while we Look After the Rest
Making Sure Your Event fits your Vision means Having Someone who Can Help you Find your Vision - Someone Like a Life Coach!
Including Wellness into Your Special Day - Personalized Meditation Sessions, Yoga with your Friends, or Spa Time Booked Just for You - we Bring Wellness to your Day.
---
Special event & wedding planning and coordination
Whether you need help finding the right venue or you want someone to take a care of everything from napkin rings to beer tubs, we have you covered.

Full Element Living specializes in bringing YOUR unique touch to each event, from weddings to family reunions. We make sure that your vision becomes ours, every step of the way.

We keep you balanced and enjoying your memorable occasion, while we take care of the rest.

* We Love Farm to Table, Sustainable, Green & Eco-Friendly events and try to incorporate these elements where appropriate!

---

KEY ELEMENTS:


Complete Event/Wedding Planning and Coordination
Pre-Event/Wedding Planning and Vendor Booking
Day of Logistics and Facilitation
Want to bring dinner to celebrate the birth of a friends baby? Or maybe the extended family has finally gotten together and the 20 of you want to spend time catching up, not doing dishes. From intimate dinners for a few, to Weddings, Corporate Gatherings, Special Events and Benefit Dinners, Full Element Event Catering can meet your needs.

We will cater from your home or event, deliver meals ready to eat or provide take out delivery for those needing something quick to take to a potluck! Always fresh, always sourced locally, organically and in season when possible.

Have something specific in mind you want done? With Full Element Catering you have the option to create your own menu or choose from our extensive selection.

---

KEY ELEMENTS:

Weddings
Small Events
Family Reunions
Corporate Events
Private Parties
Take-Away Catering for Potlucks, Baby Showers, Bridal Showers, New Parents, Wedding Breakfasts and MORE!

*

All menus will be created individually for each event with multiple selection options to choose from. Organic, Local, Sustainable, Seasonal ingredients will always be used when available.
Special Event & Wedding Catering
Wedding Cakes
Wedding Health and Wellness
A blissed out Bride on her wedding day - is it possible? We say YES! More and more brides, grooms and their guests are wanting to leave the stress behind and create opportunities to slow down and enjoy the moment on their wedding day. Let Full Element Living create those spaces for you. With personalized yoga and guided meditation sessions held at your location of choice for the Bride and her Maids, or perhaps a Mom and Daughter session we help create the moments that really matter.

---

KEY ELEMENTS:

Personalized group or individual sessions
Based in Asana practice, guided meditation or satya circles
Personalized location
Powered by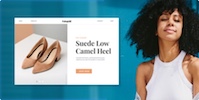 Create your own unique website with customizable templates.