​
WINDHORSE FARMS SHANTI HOT YOGA RETREAT RECIPE LIST
Banana Bread Granola
This recipe is from My New Roots: Check out Sarah Britton's food blog here!!!!!

1/3

cup

coconut oil

3

very ripe bananas

1/2

cup

pure maple syrup

3

cups

rolled oats (NOT instant oats)

1

cup kasha

1 1/2

cups

unsweetened coconut flakes

1/2

cup

raw sunflower seeds

2

teaspoons

ground cinnamon

1

cup

whole raw walnuts

Preheat the oven to 350°F (177°C). Line 2 rimmed baking sheets with parchment paper.
Pour the coconut oil into a food processor or blender, add the bananas and maple syrup, and blend until smooth.
In a large bowl, combine the oats, buckwheat (kasha), coconut flakes, sunflower seeds, cinnamon.. Roughly chop the walnuts and toss them in the bowl, too. Pour the maple syrup mixture over the dry mixture and gently toss to coat. The mixture will be rather wet.
Divide the mixture between the 2 baking sheets and press it firmly with the back of a spatula to ensure that the mixture is compact and even. Bake the granola for 15 to 20 minutes, until it's beginning to brown.
Remove the baking sheet from the oven and use a spatula to flip the granola over in large sections. Return it to the oven and flip it every 5 minutes, making smaller chunks each time, until golden, 45-50 minutes more (this may take even longer depending on how thick your trays are, just keep baking it until it is dry!). The granola should be dry and crisp. Set the granola aside at room temperature to cool. Do not stir the granola until it is completely cool so it will set into chunks.
Store in an airtight container at room temperature for up to 1 month

---

Vietnamese Salad

For the Dressing

1/4 cup rice vinegar
3 tablespoons lime juice
3 tablespoons date sugar*
2 tablespoons Bragg's sauce
2 tsp freshly grated lemongrass (white part only)
1 clove garlic, grated

8 ounces thin rice noodles (vermicelli-style)
2 carrots, julienned
1 large bell pepper (orange, yellow, or red), thinly sliced
1 cup English cucumber half moons
1 cup Thai basil leaves
1 cup mint leaves
1 cup chopped peanuts
Lime wedges for serving (optional)

For the Caramelized Tofu

1 tablespoon toasted sesame oil
14 ounces firm tofu, sliced into bite-sized rectangles
2 teaspoons Bragg's sauce
1 tablespoon date sugar

Instructions

Set a large pot of water on the stove to boil. Whisk the dressing ingredients together in a small bowl. Set aside to infuse.
Cook the noodles according to package directions; rinse with cold water, drain well, then divide into four serving bowls.
For the tofu, mix the sesame oil, Bragg's and date sugar together in a bowl, add chopped tofu and toss lightly. Marinate overnight in the fridge if possible. To bake, heat oven to 375, cover a baking tray in parchment paper and place tofu on it, save any remaining sauce. Bake for 10-15 minutes and then flip each piece over and bake for an additional 5-7minutes. Place the cooked tofu back into the bowl with any remaining sauce and toss to coat, return to oven and bake uncovered for a final 5 minutes. Tofu should be browned and coated in sauce.
Top the noodle bowls with julienned carrot, sliced bell pepper, cucumber half moons, herbs, tofu and peanuts. Pour a quarter of the prepared dressing over each bowl. Serve at once.

Chickpea Cauliflower Curry

2 Cups Fresh Spinach

2 Cups Cooked Chickpeas

1.5 Cups Coconut Cream

6 Fresh Medium Size Tomatoes

1 White Onions

1/2 Head of Cauliflower

2 Cloves Garlic

1 Knob Fresh Ginger

1/2 tsp Turmeric

1/ 2 tsp Curry Powder

1/ 2 tsp Cumin

1/4 tsp Red Curry Paste

3 Tbsp Coconut Oil

​

Cilantro, Red Chile Flakes and Fresh Lemon wedges for serving

​

Finely chop onions, garlic and ginger and cook over low heat with coconut oil until soft and translucent.
Add turmeric, curry powder, cumin and curry paste, stir until well combined.
Add cooked chickpeas, coconut cream, roughly chopped tomatoes, and cauliflower and bring to a simmer stirring frequently for 10 minutes

Cover and turn to low, cook until cauliflower is tender.

Serve warm over rice with cilantro, chile fakes and fresh lemon

---

Baked Carrot Cake Oatmeal

Ingredients:

2 1/4 cups rolled oats (NOT quick oats)

1 1/2 teaspoons baking powder

1 1/2 teaspoons ground cinnamon

1 tsp cardamom

2 cups lightly packed shredded carrots

2 1/2 cups unsweetened almond milk (or non-dairy milk of choice)

2 tsp chia seeds

1/3 cup pure maple syrup

1 1/2 teaspoons freshly grated ginger (or try ½ tsp ground ginger)

1/4 cup raisins

1/2 cup chopped walnut halves

Directions:

Preheat oven to 375F and line a baking dish with parchment paper. I used an 8" x 11" rectangular casserole dish.
In a large bowl, mix together the rolled oats, raisins, nuts, cinnamon, baking powder, chia seeds and salt.
In a medium bowl, whisk together the wet ingredients: shredded carrot, almond milk, maple syrup, and fresh ginger.
Add the wet mixture to dry mixture and stir until combined.
Pour mixture into prepared dish and smooth out with a spoon. Press down on the oatmeal with a spoon (or your hands) so the oats sink into the milk.
Bake, covered, for 32-37 minutes until lightly golden along edge. The oatmeal will still look a bit soft or wet in some spots when it comes out of the oven, but it will firm up as it cools
Let cool for about 10 minutes before serving. When the baked oatmeal is fully cool, it will firm up enough to be sliced into squares.
Powered by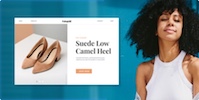 Create your own unique website with customizable templates.